Front End Developer

India
I'm gonna live my life like this is playing in the background all the time. This also made me realize why I've got it bad for Eren: I was (and still lowkey am) in love with Anakin. Star Wars was a huge part of my childhood so this mix really hit my heart

pic.twitter.com/wHFIAA4uNf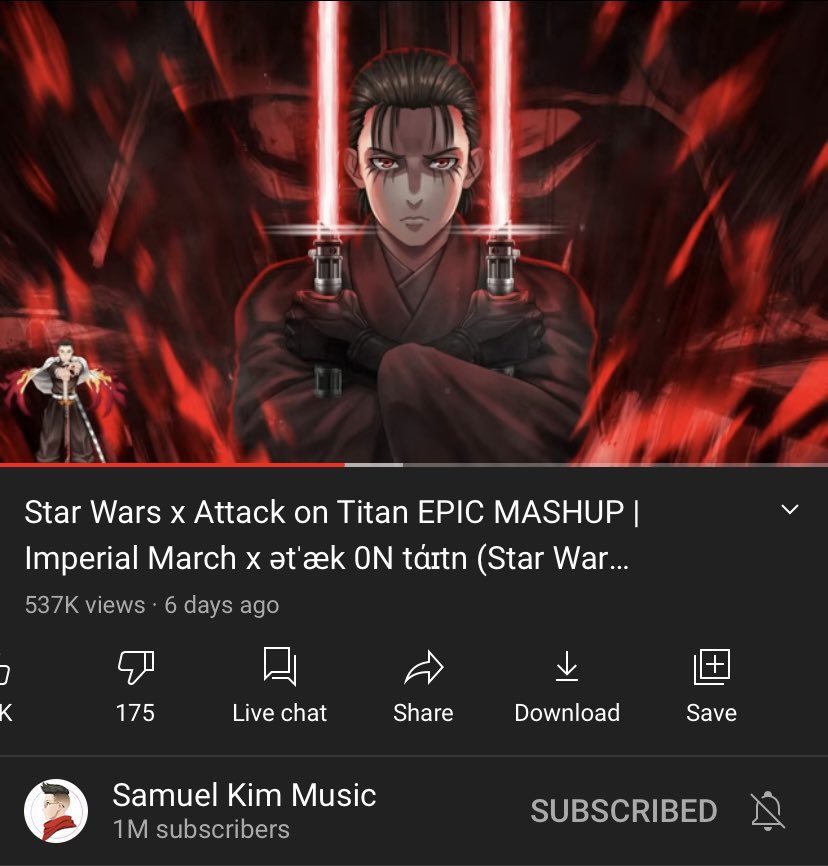 Also sorry for the inactivity. I'm going to be here on and off for at least the next few days because I'm moving!
hayden christensen was a high key heartthrob
I mean they both really hate slaves.
Of course it's by Samuel Kim Music. That channel has so many dope mashups <3
He's absolutely incredible
The 2 things I love AOT and Star Wars

I have to say he does look fantastic as a Sith
My friends literally got me to binge AOT last week since I've never seen it. After basically falling in love with the series and growing up with Star Wars, I found this exact song and have played it almost everyday since. I want more protagonists turning into villain stories
Same! It's one of my favorite tropes
Samuel always kills it with these epic mash ups. The Vader breathing throughout was a nice touch.