Front End Developer

India
Hello Travellers, What's your go-to NRE food item? Share it in the comment section below.


#GenshinImpact #原神

pic.twitter.com/A1f4xWOemk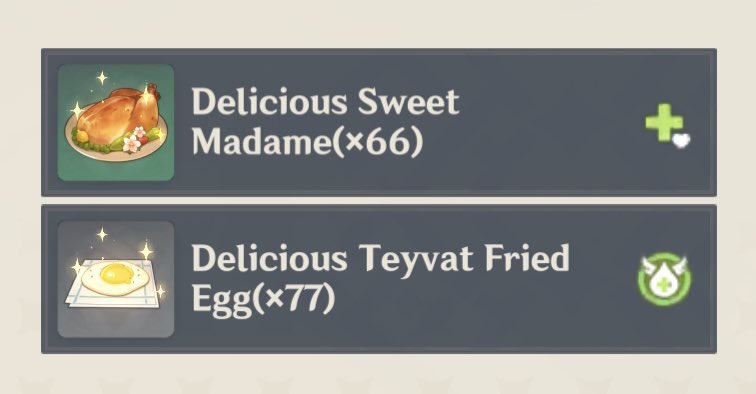 universal peace and fried egg gang, where u at?
Hash Browns & Fried Egg woot woot
Whatever I have itens to cook. lol
Matsutake Meat Rolls, I send out daily expedition for matsutake and meat so might as well Golden Shrimp Balls, I only have about 80 left but I don't die often (thanks Qiqi) so I don't have to worry about that too much
I've about 150 of Universal Peace and about 200 of Fried egg. Never used in a while....