Front End Developer

India
Feeling bloated? These might be the foods that cause bloating that you might not be aware of. Try to eliminate these #foods or find an alternative for sometime in the #diet and see a difference:

pic.twitter.com/kq4K0TLBHV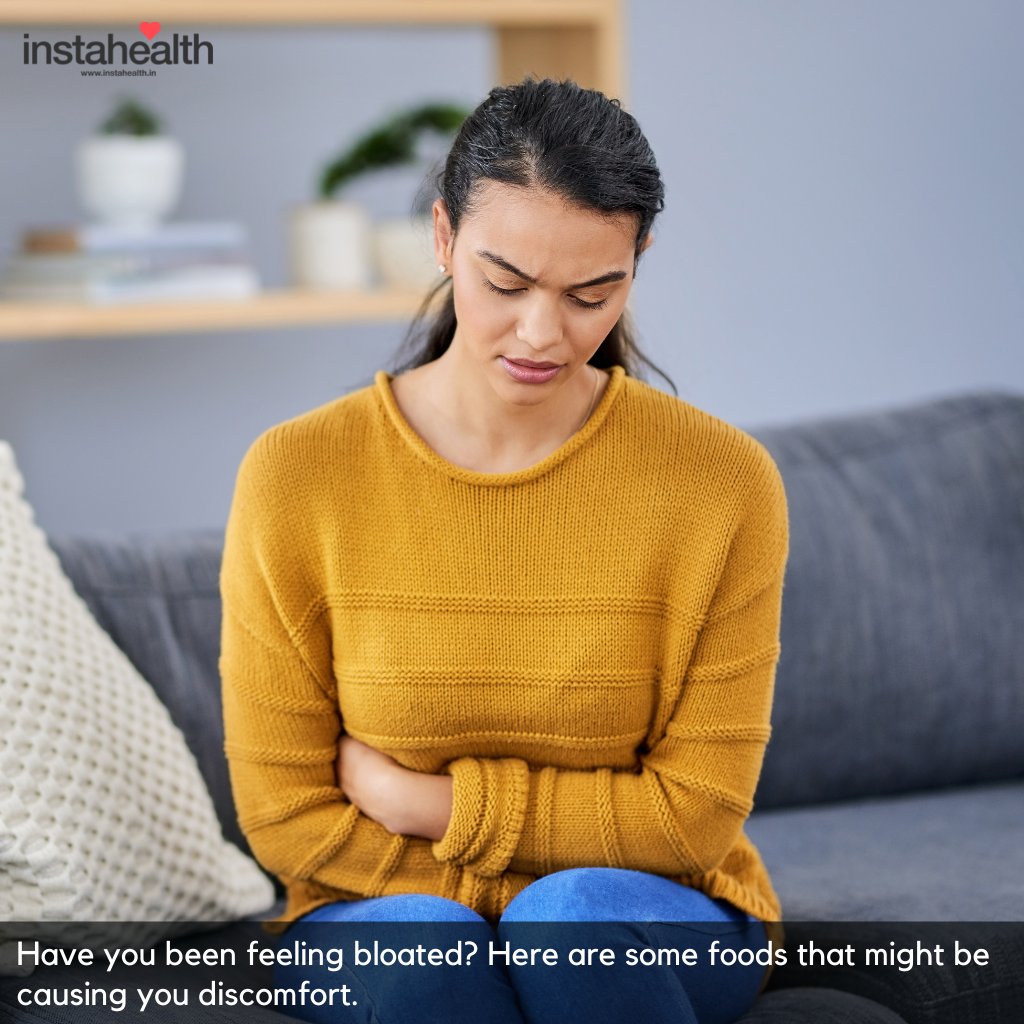 1/6 Dairy

- Some people are unable to digest dairy products and that can cause major digestive problems like #bloating, gas, cramping and diarrhea. Yogurt, or lactose-free milk are great alternatives to try.
2/6 Raw salads

- These are tough to digest because they're fibrous. If you have an #unhealthy gastrointestinal tract or food sensitivities, then you're more likely to feel bloated. Sauté your vegetables before consumption.
3/6 Beans

- FODMAPs are short-chain carbohydrates that escape digestion and are then fermented by gut bacteria in the colon. Gas is a byproduct of this process. Soaking and sprouting the beans is a good way to reduce the FODMAPs.
4/6 Cruciferous vegetables

- Veggies like broccoli, cauliflower, cabbage, brussels sprouts and several others also contain FODMAPs, so they may cause bloating in some people. Consume other veggies like spinach, cucumbers, lettuce, sweet potatoes and zucchini.
5/6 Carbonated #beverages

- As you consume these drinks, carbon dioxide gas builds up in your body. This can quickly lead to bloating, especially if you drink them quickly.
6/6 Interested to Read more on eating right

, healthy living

and yummy snacky recipes

? Read my blogs: [https://medium.com/diet-nutrition ](https://medium.com/diet-nutrition ) and [https://medium.com/healthy-recipes ](https://medium.com/healthy-recipes )