Front End Developer

India
#PicOfTheDay Army Sgt. 1st Class Danny Hellmann, a member of the Army's parachute demonstration team, the Golden Knights, jumps from a CH-47 Chinook helicopter over Hazel Green, Ill.


Sgt. Brian Collettpic.twitter.com/T40Jjn3SNm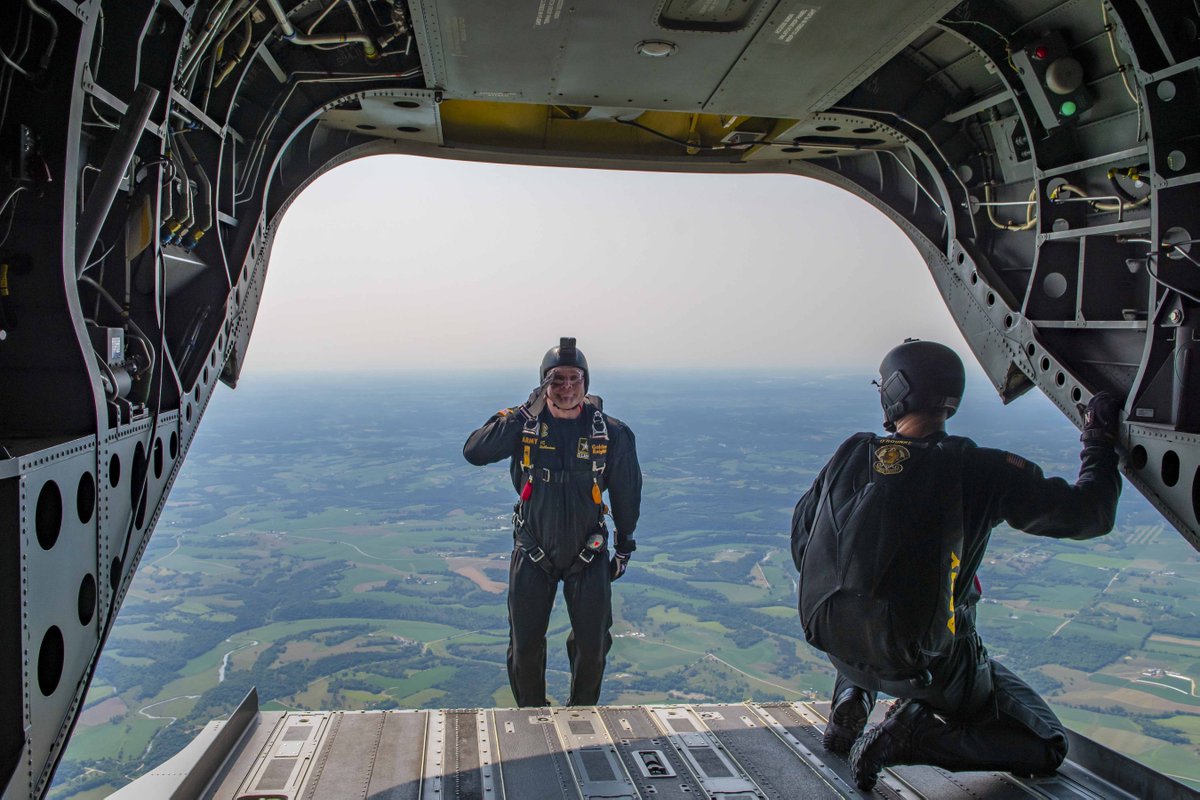 My worst nightmare in the army. To have to jump. Fear of heights.
Just look straight ahead. I have like vertigo, looking straight ahead overcomes that issue during HALO.

Unbelievable....so cool! Thank you for the service!
I was working on this plane