Front End Developer

India
Shawn Stockman (Boyz II Men) It's always so amazing that our @BoyzIIMen music is enjoyed by so many, from all walks of life & by all ages & colors. But it's especially amazing that the biggest group in the world enjoys our music too!

RM & V doing their thing

Love u guys.pic.twitter.com/0wkL6UeZl5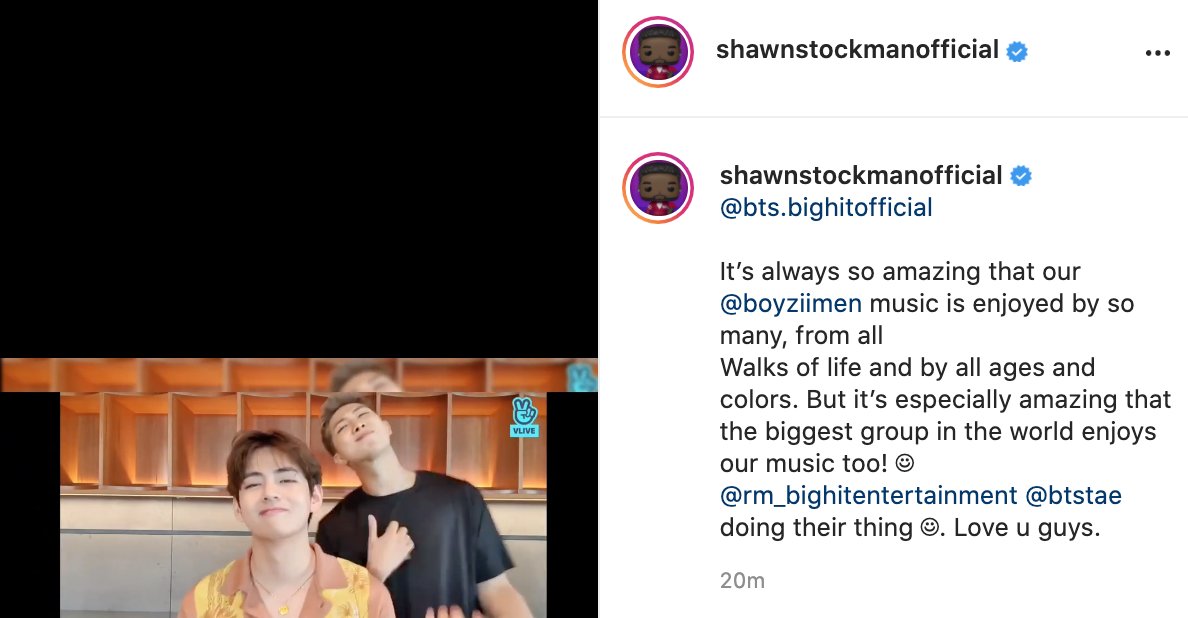 I feel bad for people thinking the fan accounts are their actual ones

he replied me

pic.twitter.com/Chq4safKHI
Somebody pls tell him that those are not their official accounts sweet caption tho

"the biggest group in the world" i love it his sweet (but he tag the fake tae and joon accounts huhuh)


The @ to their "individual" accs noooo



People told him on the comments and they're gone now and there is only hashtags

The @...

I hope everyone will realize those are fake accounts
They don't

I've always seen that insta armys don't know they aren't real accounts