Front End Developer

India
#Greece's PM Kyriakos #Mitsotakis reflecting on the painting of the Chios massacre of 1822 by Eugène #Delacroix at the #Louvre, #Paris. Over 20,000 Greek inhabitants of #Chios were massacred by #Ottoman troops during the Greek War of Independence. #photoofthedaypic.twitter.com/2ytvvoIpO1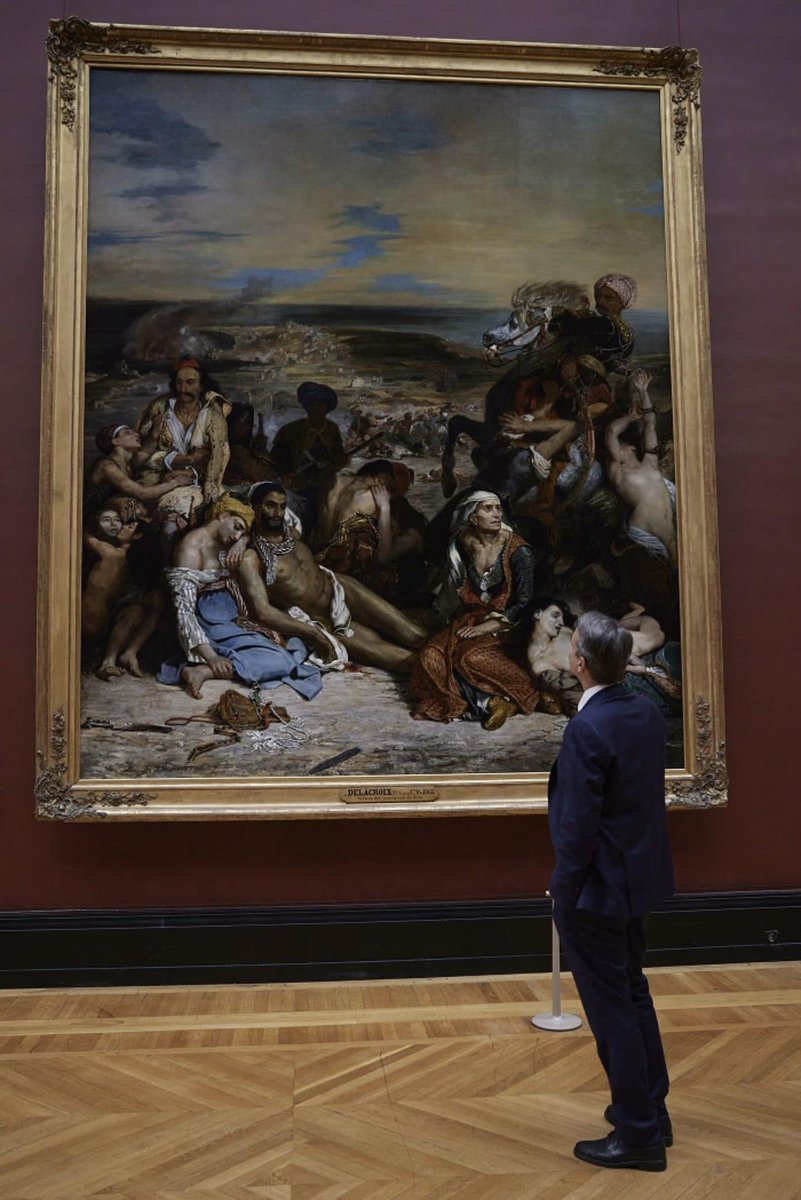 Genocide and should be described as such.
As a Chian with a strong interest in my island's history- the massacre lasted fm April Easter week 1822 to early July - there were no armed defenders on the island- 40K massacred, 40K taken into slavery out of total pop 120K - pillage, plunder, rape, torture decimated Chios — 1/3
Delacroix painted from hearsay and sketches published in journals - the greatness of his painting reflects French society's horror & disgust at gratuitous Ottoman barbarities. Chian churches & monasteries keep ostuaries crammed with the skeletal remains & keep memories alive -
Chians abroad made a valiant attempt to free their island from Ottoman oppression by mounting an armed expeditionary force under Colonel Fabvier (1827) which was repulsed by the Turks. The liberation of the island finally came after the Balkan Wars on 11 Nov 1912 by Greek forces
The annals of Ottoman (Turkish) history are soaked in the blood of innocents, sparked by their dissatisfaction that their subjects no longer wished to be treated as second class citizens. It is sad that it continues unchecked to this day.
What else but genocides, massacres and barbarities have the Turks offered to humanity along the ages??